Get euros to spend now,
Sell your bitcoins later
You get euros as a credit. Pay it back when bitcoin is at all time high again.
Sign up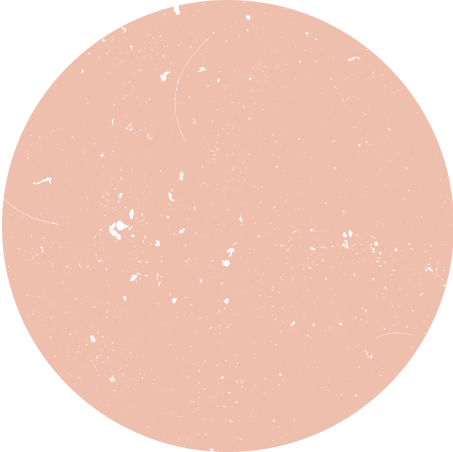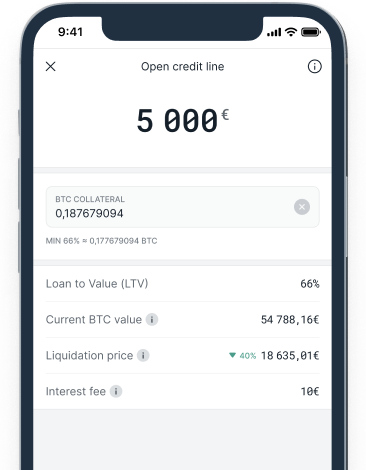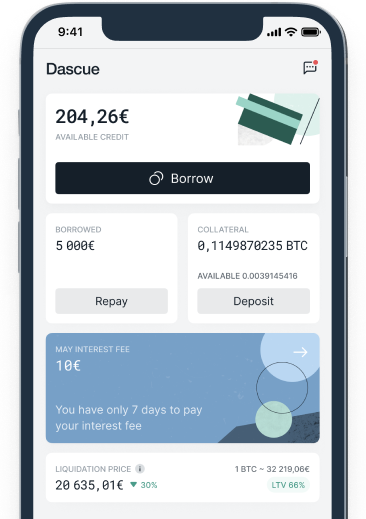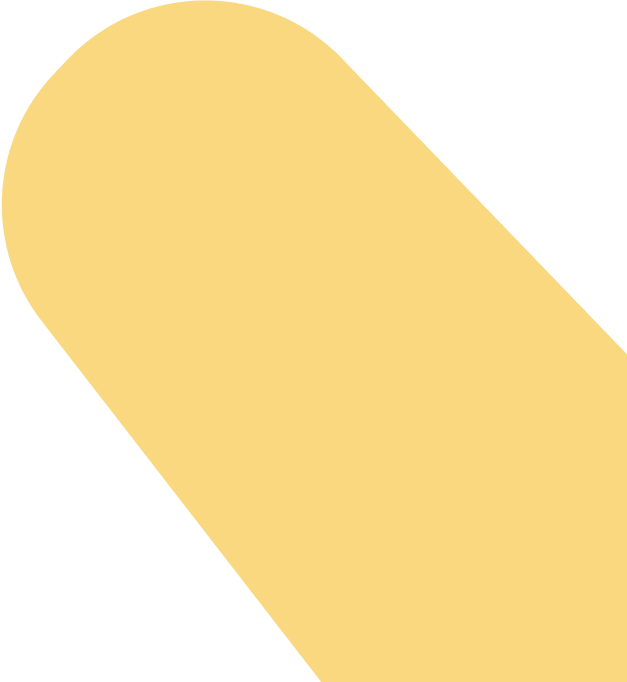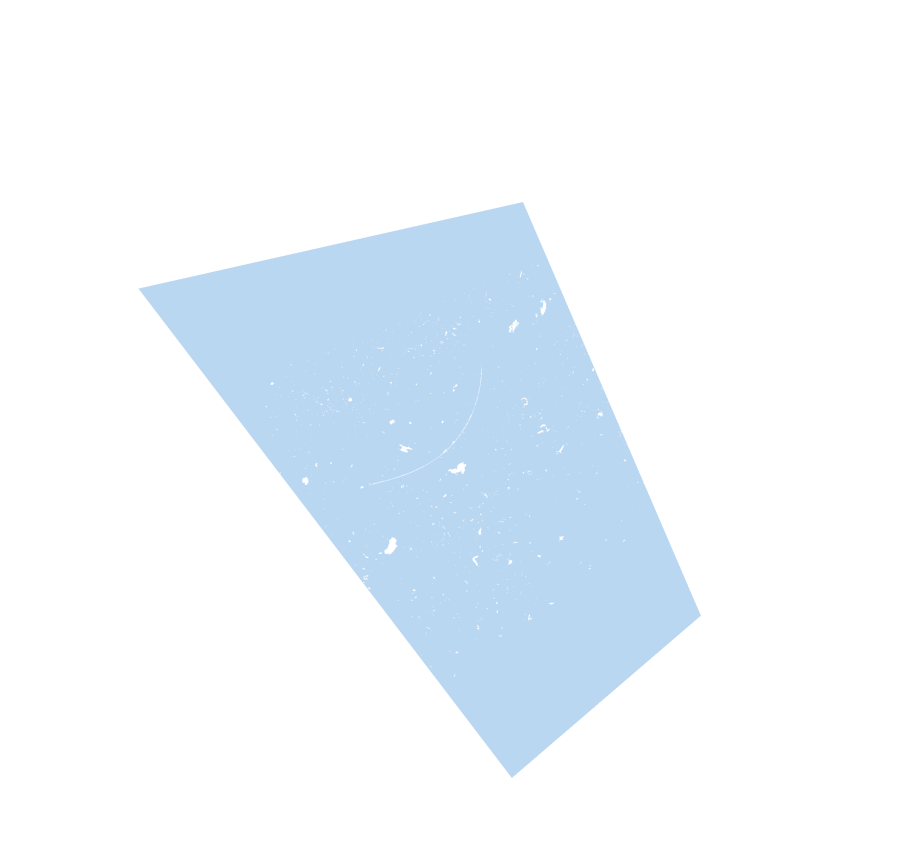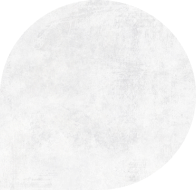 I want to borrow
Secure it with NaN BTC.
Collateral value 76923€. Monthly interest starts at 416.67€
Borrow now
Check how much BTC you need to secure the amount you want to borrow!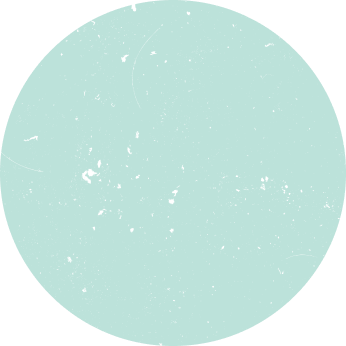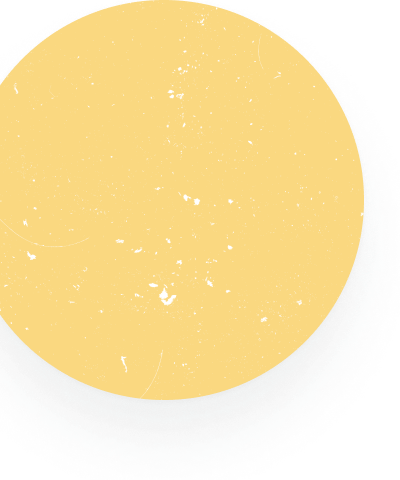 Receive euros
On your bank account
We transfer euros directly to your bank account as a credit. We provide you with all the documents supporting the transaction so it's transparent for your bank.
Keep growing
Keep your Bitcoins
By having a credit line you don't need to rush selling your Bitcoins and can wait for the best opportunity. The credit covers your expenses while your portfolio keeps growing.
Open Credit Line
Save on taxes
Without selling bitcoins
By opening a credit line you are not selling your bitcoins. Any unrealized profits that you have made or make in the future stay unrealized until you decide to sell your bitcoins.
Start saving
01.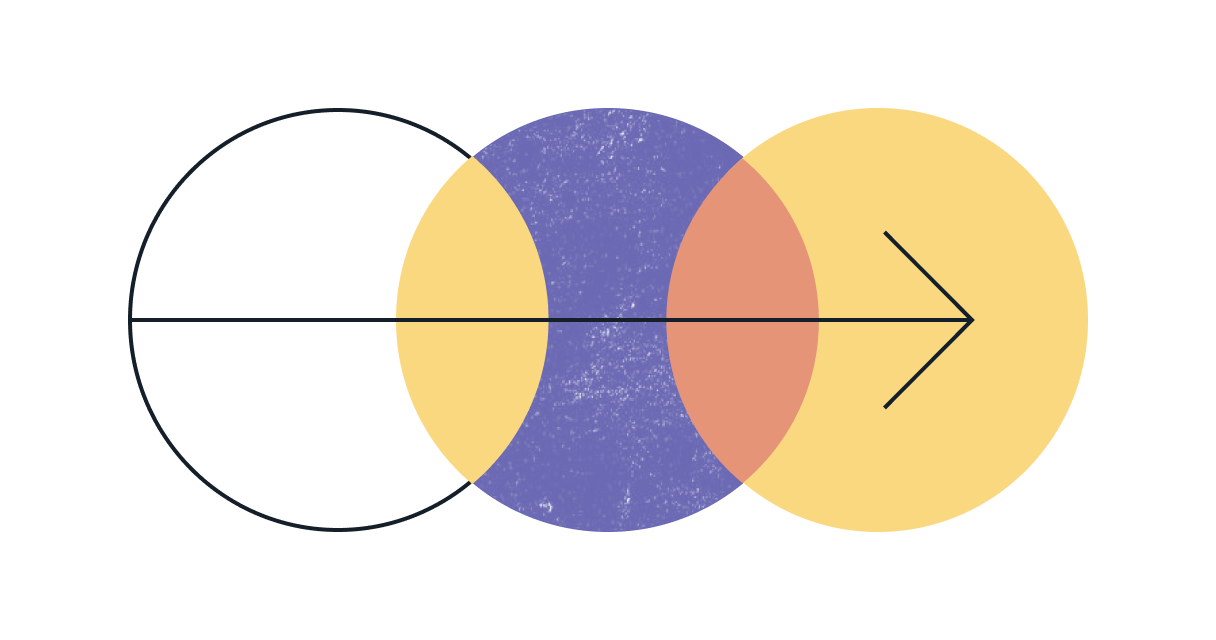 Verification process
Do the verification process in three easy steps. For added security we require a two-factor authentication.
02.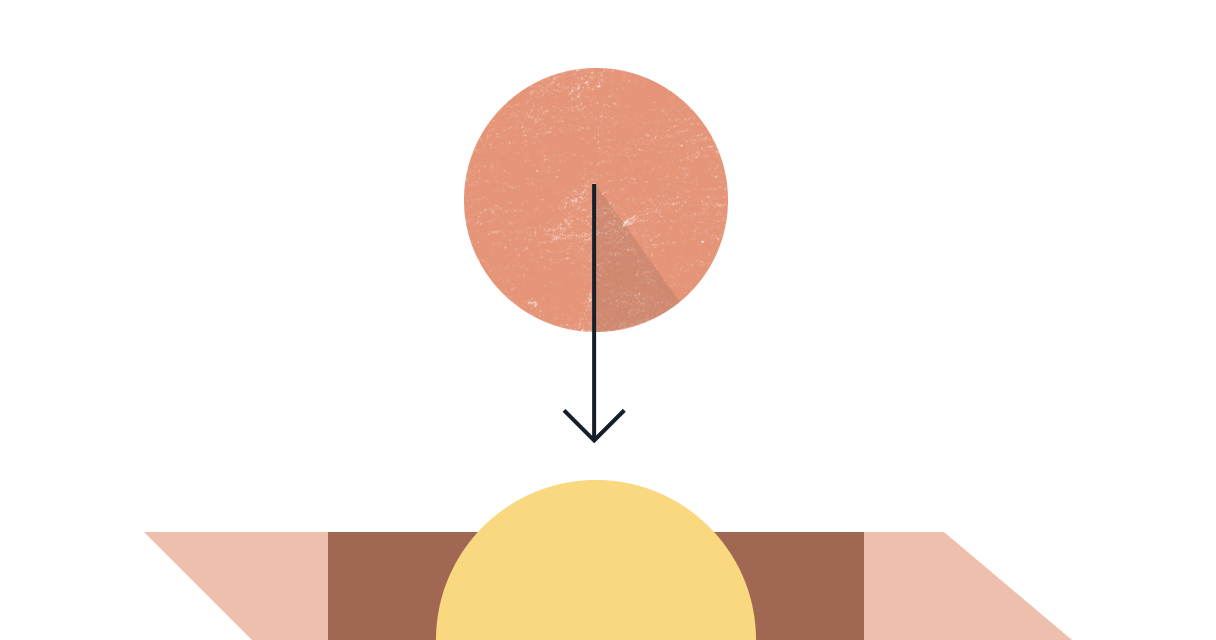 Transfer BTC collateral
After you choose the amount you want to borrow you need to transfer the BTC collateral and secure your loan.
03.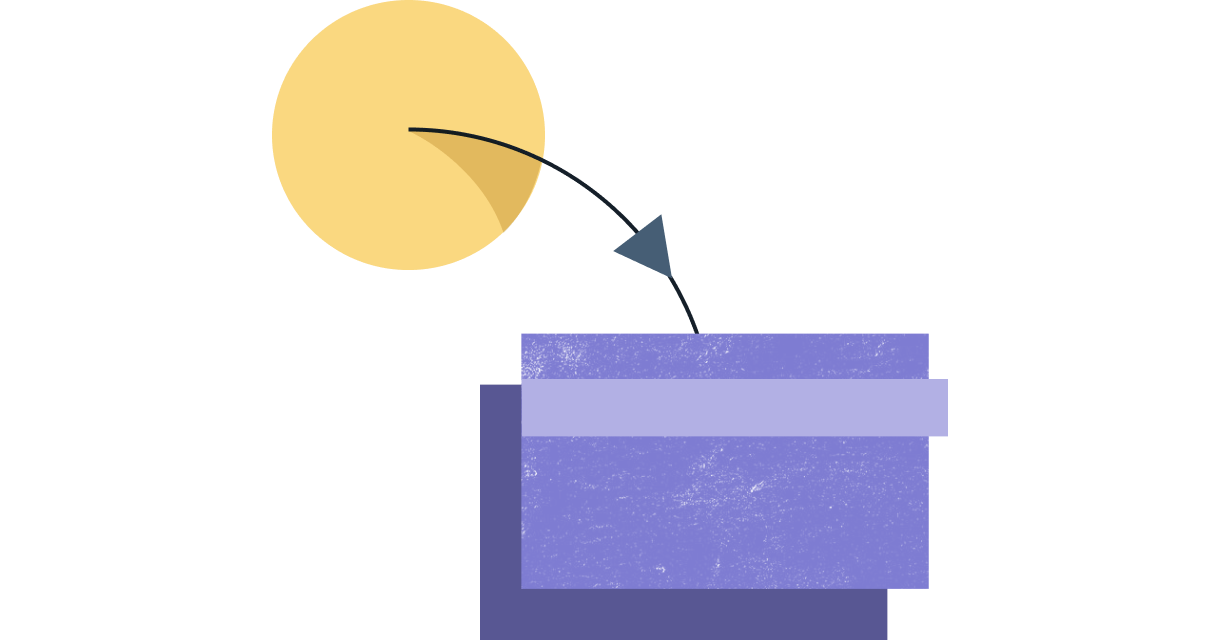 Get EUR in your bank account
The process is completed. Now, you just have to enjoy your money and repay it whenever you want.
Benefits?
If you ask.
Here's all you have to know about the advantages that Dascue has to offer.
Your schedule
No monthly repayments. You decide if or when you close the credit line. You can mantain your loan for as long as you like allowing your BTC collateral to stay with Dascue.
Ask for a loan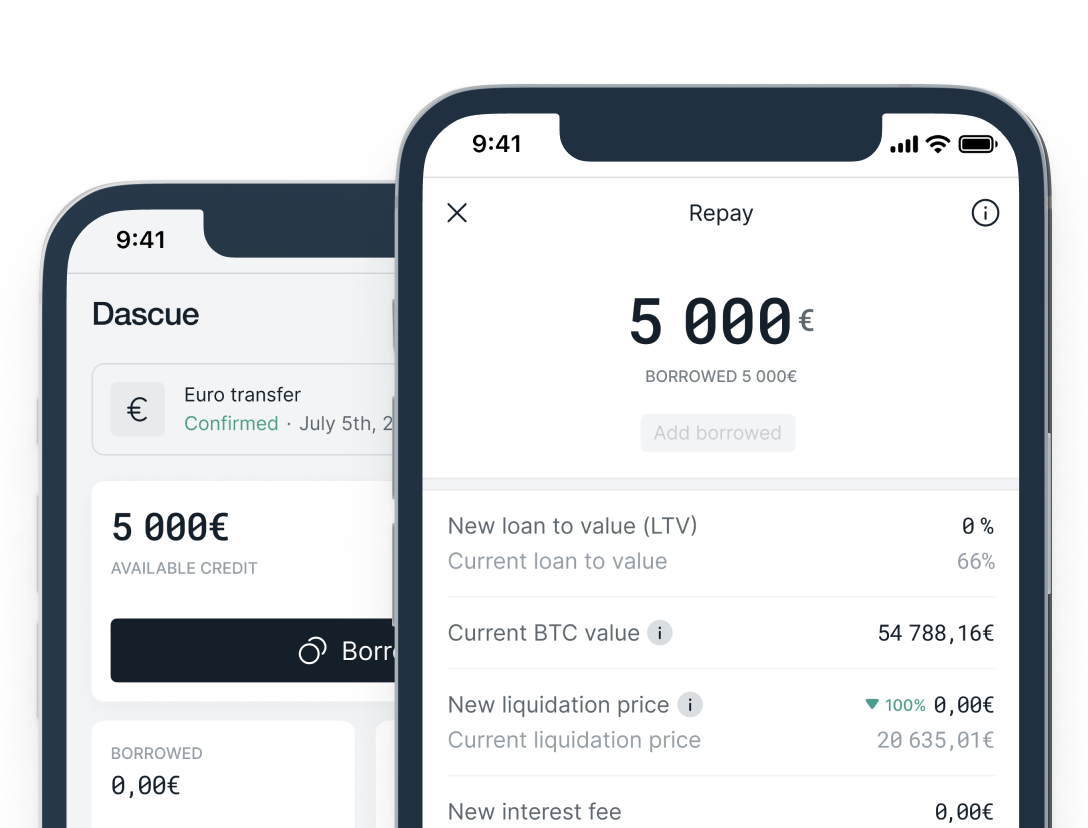 Compatible with all wallets
To make your live easier you can use the any wallet you want. We work with all crypto wallets available on the market.
Leverage your wealth
APR is 60x less than the average yearly gain of bitcoin value in the last 5 years.

Keep your bitcoins safe
Your bitcoins are kept safe in accordance with latest industry standards. Our custody solution is reviewed and authorized by the Estonian Financial Intelligence Unit.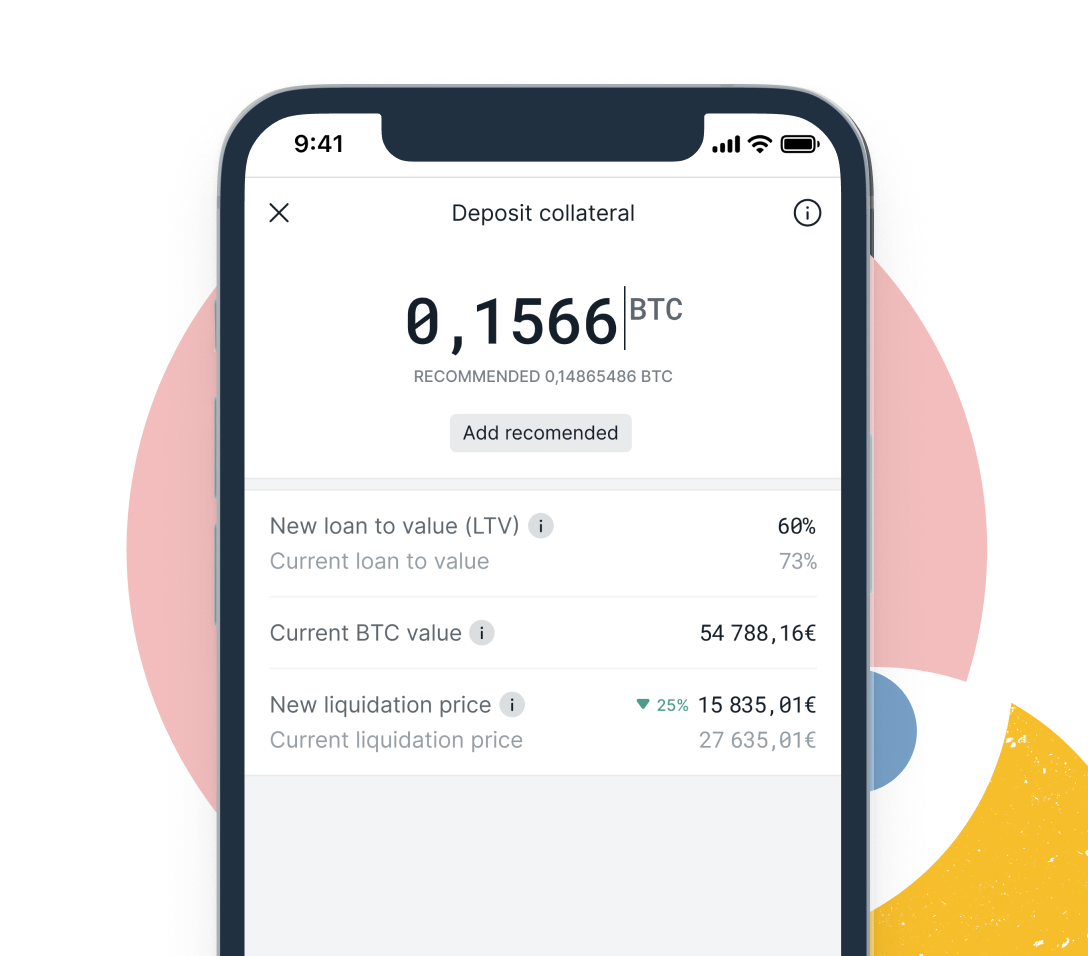 Ready to get started?
Open your credit line now
The easiest and safest way to borrow cash without losing your bitcoins. Create an account and open your credit line.
Start now